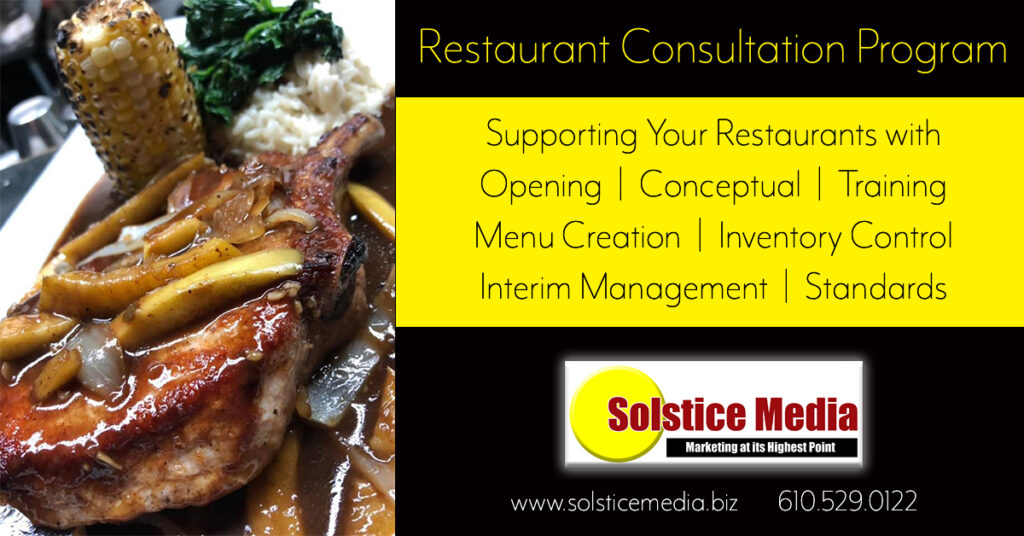 A Restaurant Consultation Program for Today's Covid Climate
Solstice Media offers a Restaurant Consultation Program. We have over 35 Years experience in the Restaurant Industry. Furthermore, Solstice is a double threat! First, We help you offer the greatest possible dining experience. Second, We get that message in front of your target demographic!
In today's tumultuous climate of Covid-19, you need an edge. That is to say, you need to work around the oppressive regulations. Solstice will help you develop programs, which boost your sales. Above all, we will do this while maintaining the highest standards. Here are some obstacles versus solutions:
Too Cold for Outside Dining – Enlist Tents and Space Heaters
Tents and Space Heaters are too expensive – Offer Family Dinners to-Go
To-Go doesn't bring in enough revenue – Develop a Catering Program
We have no catering experience – We do!
We can't afford the up-front catering costs – Sell discounted Gift Cards for the Spring to fund Catering
We will lose money selling discounted gift cards – Gift cards typically only have a 40% redemption rate
Nobody will know we offer catering – Our Marketing will ensure they do!
Staffing issues are killing us – We help with hiring and training
Guests are staying too long preventing much needed turnover – We help you develop quickly made items and specify 1.5 hour reservation blocks.
Shortened table times can leave a bad impression – Guests understand these times are tough. Offer affordable desserts to go
Where do I sign?!?! – On the dotted line! Thanks!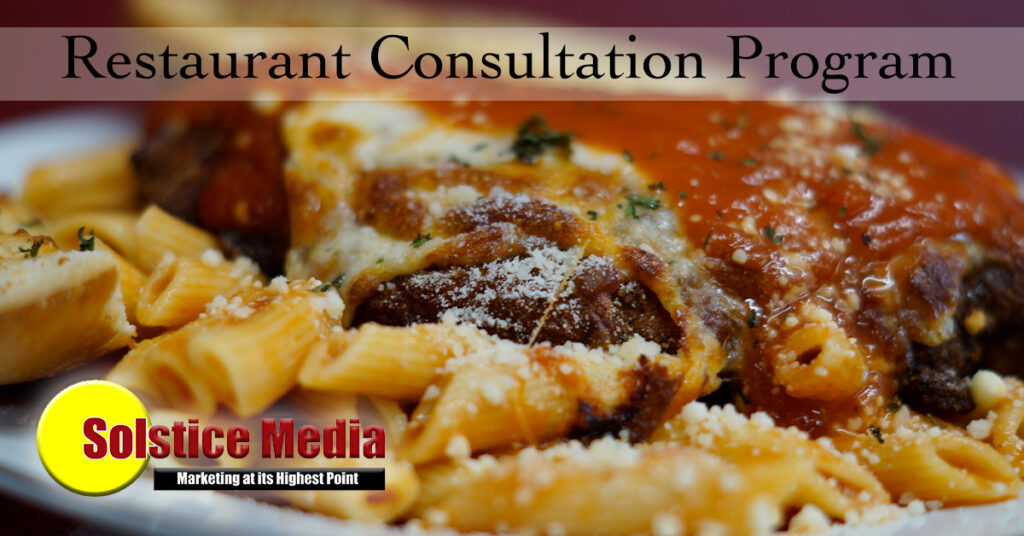 Use this Time Wisely
If you have received a Payroll Protection Loan and have kept some or all of your staff, that is awesome! Trouble is, business may still be slow and now you have employees standing around. Take advantage of this downtime. Do thorough cleanings of all surfaces. Get rid of clutter. Organize more efficient service stations. Conduct a thorough inventory. Re-examine your food costs and bring them inline with profitable percentages. Renegotiate your costs with your vendors. Furthermore, retrain your staff! Test their knowledge of menu items and beverage items.
Call Solstice Media Today
For more information, visit our Restaurant Consultation page. For some fun facts and posts, visit our Food & Beverage website, Great Food & Drinks. You may call us at (610) 529-0122 or email us at [email protected].
Please Follow us on Social Media:
FaceBook
Twitter
Pinterest
Thank You!