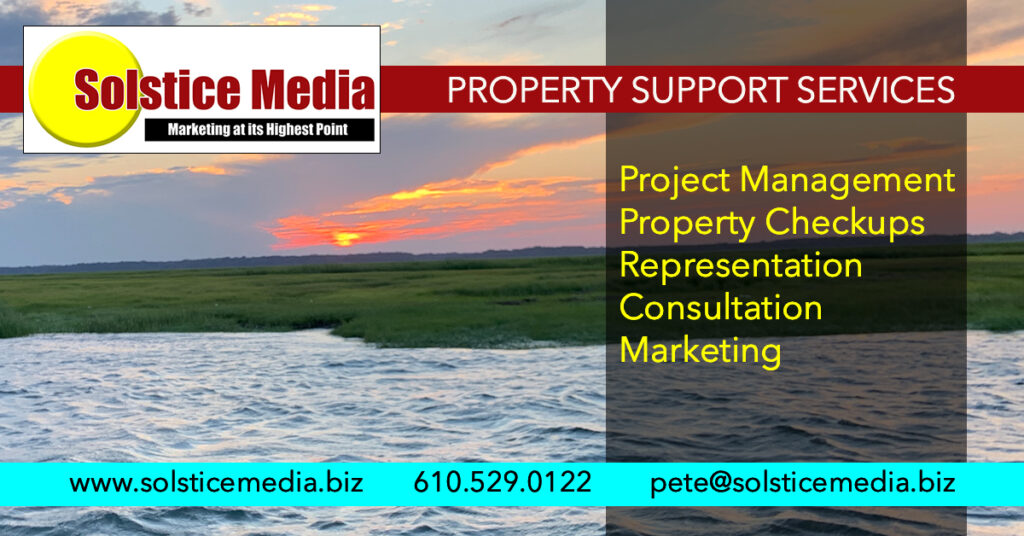 Introducing Solstice Media's Property Support Services Program!
Solstice Media is thrilled to offer Our Property Support Services to Home Owners and Developers! What do we offer and who does these services benefit? Let's go through it!
Project Management
Are You developing a physical space for your business? Solstice Media can help you from concept to grand opening. Interviewing staff, determining local demographics, researching code requirements and permit needs are all part of it. And if you are creating a restaurant, we can help you in every phase! Visit our Restaurant Consultation Program Page for more information on that!
Property Checkups
Is Your Property a rental, with consistent renters and weekend turnovers? We will visit your property during the turnover to make sure your cleaning crews have properly cleaned and prepared your property. This ensures a smooth and healthy transition to the next renters. In addition, off-season property checkups are offered. We can visit your property and check for power, heat, leaking pipes, storm damage and any other unexpected issues.
Representation
Are you having work done on your Vacation or Investment Property, but can't always get down the shore to meet with Contractors? We represent your interests and meet with them or your General Contractor. We will make sure Deliveries are safely secured and correct. Any concerns will be immediately communicated and suggestions/solutions offered. If your renters or tenants need emergency repairs, we have a stable of incredibly talented Trades Professionals waiting to tackle those needs.
Consultation
Sometimes you need an outside view to help guide you through your development process. In other words, your passion may guide you to make choices that may be detrimental down the road. For example, you may have items who cost are too high or shelf life is limited, creating potential losses. Or perhaps you are offering a product which your Demographic doesn't need or want. We look at your processes from a perspective of practicality. Sometimes some tough, but respectful, love is what you need to hear! And when you have questions, we find the answers!
Marketing
Whether you are marketing your business or sharing your rental listing, Solstice Media's 20+ years of experience will put your message in front of the right people. Targeted Marketing using Google Organic Postings, Social Media and Blog Posts ensure effective SEO.
Please don't hesitate to call Pete at (610) 529-0122 with any questions you may have. Or you can email Pete for more information.
Please follow us on FaceBook.
We look forward to hearing from You.
Thank You!