Solstice Media offers support with Marketing, Media, SEO and Branding. We are a full service Marketing and Advertising Agency. Based in Upper Darby, Pennsylvania, we were founded in 2002. We are committed to clients and help them reach their goals.  Therefore, We would be thrilled to furnish you with testimonials. Our primarily focus is on small to medium sized businesses. Solstice has a stable of incredibly talented individuals waiting to tackle your next project.
Their Attention, Please!
In today's economic climate, Solstice makes the most of your marketing dollars. Likewise, We help guide you through the obstacles, which stand between you and your goals.
Your Business is guided by Solstice Media. Some of our strengths are:
SEO (Search engine optimization)
New Media
Non-Traditional Advertising
Web Based Marketing
Affiliate Marketing
Video Podcasts
Blogging
Website Analytics
Google Searches
Social Media
Media Placement Strategies
Love 'em and DON'T Leave 'em!
Better than all that is our follow up.  In addition, We don't just handle your tasks and walk away.  We follow up.  We check up on you.  Above all, if you see the value in regular analytics and tracking, then you can keep us around with a number of retainer levels.  Check out our Services Page for a full listing of Services and Retainer Packages.  Not ready to commit to a retainer but need to gauge the effectiveness of your site?  Then please consider our Website Checkup service.  Click HERE for more information regarding this affordable, "peace of mind" analysis.
We live in an instant gratification society where people want their information now, and their purchases by 8AM the next business day! Solstice Media connects your message to those who need your products or services.
Please call Pete Ricci of Solstice Media today at (610) 529-0122 to discuss you needs!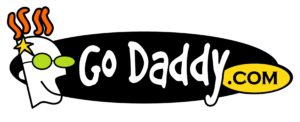 Solstice Media is a GoDaddy Affiliate. Our best-performing websites are written on the WordPress platform and hosted on GoDaddy.  Sign up for GoDaddy and WordPress Managed Hosting. Click HERE to be redirected to our GoDaddy Sign-up page.
Solstice Media has Special projects for Contractors and Restaurants.  In addition, we have a food blog.  Check it out at www.greatfoodanddrinks.com.  In addition, if you are an Upper Darby resident, we manage the Upper Darby, PA Business Development website.  Visit http://businessupperdarby.org/